About
The idea of Cosmic Lotus Jewelry was born many years ago, although I didn't become conscious of it until 2014.
I have been interested in crystals and gemstones since I was a child, and this interest grew as I became older and more rooted in yoga, Reiki and chakra balancing.
I have been practicing yoga for over 15 years. Upon completion of my first ever class, I thanked the instructor and she told me I was "destined" to become a yoga teacher. Those words stayed with me for many years and across many, many miles. Finally, after years of working in corporate America, I decided to follow my heart and leave my full-time job to return to California to formally study yoga. Sure enough, I ended up completing my 200-hour certification with the very instructor who started me on my yoga journey.
During this training, I had a profound experience during a chakra meditation that reconnected me to crystals and their healing properties. After completing my yoga training, I continued to study crystals and gemstones and went on to complete my master level of Reiki training. In addition to jewelry, I also work with essential oils and aromatherapy. Please contact me for more information.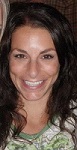 Cosmic Lotus Jewelry is the physical result of my spiritual growth through Yoga, Reiki and Crystal Healing. Each piece of jewelry is infused with Reiki energy and custom-made by hand. I use only the finest semi-precious and natural gemstones to produce a one-of-a-kind piece of wearable art. I have also just recently introduced a full line of essential oil aromatherapy sprays, including a moldavite-infused chakra set and several other individual blends.
For more info, you can also visit my Facebook page (Cosmic Lotus Jewelry, Yoga and Wellness), my Instagram feed (CosmicLotusJewelry), Twitter (@CosmicNamaste) and Pinterest (CosmicLotusGems).
Namaste.
-- Nikki
Based in Buffalo, NY. Featured retailers include -
Beulah's General Store; 726 Main Street, East Aurora NY 14052
The Nailbar and Beauty Lounge; 5476 Broadway, Lancaster NY 14086
Awakenings Gallery at Lily Dale - 5 Melrose Park, Lily Dale NY 14752
Buffalo Gallery & Gift Shop at the Eastern Hills Mall; 4545 Transit Rd, Williamsville NY 14221
Blush Boutique, 1005 Elmwood Ave, Buffalo NY 14222, 5428 Main Street, Williamsville NY 14221 & 4218 N. Buffalo Rd, Orchard Park NY 14127
Inspiration Point, 483 Elmwood Ave, Buffalo NY 14222
Plattsburgh, NY -
Crystal Caboose, 4 Academy St, W. Chazy NY 12992
Mossbrook Roots Flower Farm; 614 Mace Chasm Road, Keeseville NY 12944
Erie, PA -
Love Light Heart Soul; 223 Main Street, W. Girard PA 16417
Baltimore, MD -
Numi Yoga; 4513 College Ave, College park MD 20740
Center Point Healing, 7309 Baltimore Ave #119, College Park MD 20740
For wholesale/consignment opportunities, please contact me at cosmiclotusjewelry@gmail.com.